I got in to San Francisco at midnight on Tuesday night. We went straight back to the
Enskies
' house and I promptly fell asleep.
On Wednesday, I watched seven episodes of Star Trek the Next Generation while Val went to work. I thought I would only watch one, maybe two, maybe three...and then my maybes became seven. Oh well...I was on vacation.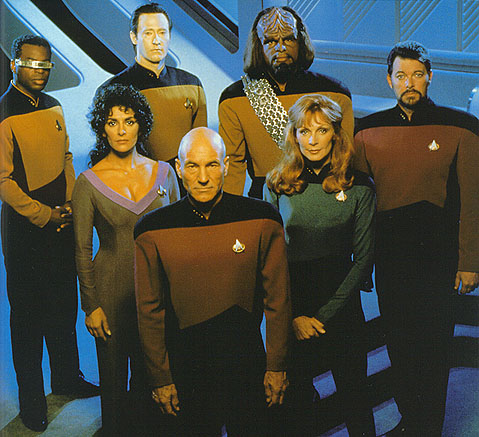 On Wednesday night, we went downtown in search of healthy food that would prepare us for the overindulgence that is Thanksgiving. We went to La Vie, an organic vegetarian
restaurant
. We sampled their entire menu of wine, and I ate the best
miso
soup I've ever had.
After dinner, we saw For Your Consideration, which was pretty funny.
On Thursday, we went to Thanksgiving dinner at the house of Adrienne & Val's family friends, the
Cuvados
. We played games and ate too much, and our main course was marinated turkey. It was very windy outside.
Two problems with Thanksgiving: 1. No yams, stuffing, or
green bean
casserole. 2. No leftovers. To remedy these problems, Val and I spent Friday planning, shopping, and cooking for Thanksgiving: Round Two. We stuffed a chicken with my first ever home made stuffing and served it with green bean casserole, yams, roasted potatoes, carrots, and celery. And, of course, home made gravy.
Mmmm
.
Here is our stuffed chicken.
And here's the cute dinner table Val set for us.
On Saturday we picked up breakfast and coffee from my favorite coffee shop in
Felton
. That's a joke because there are two coffee shops in
Felton
. Later that day we went to the Natural Bridges park to see the migrating monarchs hanging out in the trees and take a short walk on the beach. Then we went to dinner on the
wharf
.
Mmm
, steamer clams. Val's friend Lisa came over that night and we all drank a little too much and got no sleep what so ever.
Raspberry.
Sunday was very lazy but I didn't really sleep in like I had planned. We lounged around all day, stopped by In & Out Burger, and went to the airport. My flight home was late and tiring, and then it started snowing on I-5 on my drive home at 3am. Woo
hoo
.
So Mission: Thanksgiving was a success, and it marks my last trip to Santa Cruz for a long, long time. Val will be here in four days!!